The Functional Medicine Page
"The doctor of the future will give no medicine, but will interest her or his patients in the care of the human frame, in a proper diet, and in the cause and prevention of disease."
-Thomas Edison
The Precision Health Process
The Precision Health Address the Cause Process is a personalized, systems-oriented model that empowers you to achieve the highest expression of health by working to address the underlying causes of disease.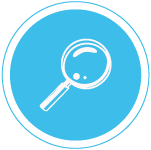 Address the Causes
Focus on finding and addressing the root causes of symptoms.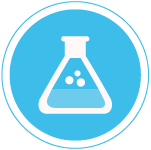 Personalized Care
Recommendations based on you and your unique biological makeup.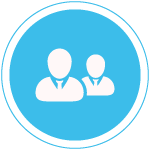 Partnerships
Family of practitioners working closely with you and your family.
We Can Help If You've Been Diagnosed Or Are Experiencing Symptoms Associated With:
Allergies
Alzheimer's
Arthritis
Asthma
Anxiety
Attention Deficit Disorder
Autism Spectrum Disorders
Autoimmune Conditions
Bio-identical Hormones
Cancer
Cardiovascular Disease
Chronic Fatigue
Chronic Pain
Depression
Dementia
Diabetes
Digestive Disorders
Fatigue
Fibromyalgia
Hormonal Imbalance
Hypothyroidism
Irritable Bowel Syndrome
Infertility and Preconception Planning
Leaky Gut
Lyme Disease and Chronic Infections
Memory Loss/Brain Fog
Menopause
Migraines
Nutritional Deficiencies
Parkinson's
Polycystic Ovarian Syndrome
Rheumatoid Arthritis
Small Intestinal Bacterial Overgrowth
Testosterone Deficiency
Toxicity
Weight Loss Resistance
"Address The Causes"
"As a marathoner the demands I put on my body are significant. When I was diagnosed with Crohn's disease my times and my body were suffering. After some testing, I was finally able to begin connecting the dots. After some work I am back to my marathons and as a bonus not having to suck down those sugar packs in the middle of the race!"
Brian D.
"We Create Health Together, As A Team"
"I had migraines for years I tried multiple medications, natural remedies and therapy however always had limited results. It wasn't until I was introduced to this process that I actually began to have hope again. I knew it was different the second the doctor told me that we will create health together, as a team. The steps in the process were clear and as we peeled back the layers the pain became less and less, until one day my husband asked me, "How are things going?" I realized it's been 28 days since my last migraine!"
Michelle M.
"Step Outside The Comfort Zone"
"I was battling chronic fatigue and fibromyalgia pain and was fed up with the way I was being treated by other doctors. After connecting with the team I decided to step outside of my comfort zone and begin virtual consultations. The process we went through was very detailed and allowed me to see a clear path to my goals. With the help of my family, friends and my team I was finally able to stick with my plan and have the energy to go for a hike and walk along the beach!"
Debbie G.

Visit our videos page to view educational videos on longevity, functional medicine, and genomics.

We apply our three-step proprietary process to provide each client with a personalized functional medicine approach.